Empowerment of people through information and media literacy is an important prerequisite for fostering equitable access to information and knowledge, and building inclusive knowledge societies.
Media Literacy is a 21st century approach to education. It provides a framework to access, analyze, evaluate, create and participate with messages in a variety of forms — from print to video to the Internet. Media literacy builds an understanding of the role of media in society as well as essential skills of inquiry and self-expression necessary for citizens of a democracy.
Media and Information Literacy (MIL) is a recently-developed pedagogical approach that takes into consideration the new cultures emerging from the Information Society. Read more about MIL.
This clearinghouse on MIL encourages the user's active participation. Read more about how to contribute.
Call for Papers & Entries

The call for entries for the new edition of Plasencia Encorto Film Festival is now open. The festival has two different parts: the III Festival Nacional de Cortometrajes Plasencia Encorto (professional), dedicated to Spanish short films, and the II Festival Internacional de Cine para Jóvenes Plasencia Encorto, designed for young media makers from schools from all around the world. Deadline: 19 January 2015. More information here: plasenciaencorto.com

Call for Speakers 2015 BUILD PEACE!
BUILD PEACE is a community that brings together practitioners, activists and technologists from around the world to share experience and ideas on using technology for peacebuilding and conflict transformation. Build Peace is also an annual, international conference.
Peace through Technology will take place in Cyprus on April 25-26, 2015. It will discuss the emergence of alternative infrastructures for peace through three key topics: behaviour change, empowerment and impact. More information here: howtobuildpeace.org

NAMLE 2015 Conference (June 26 – 27 in Philadelphia, USA) is now accepting proposals. NAMLE Conference mission is to promote connectivity across education, organizations, policies, and even nations. To this end, NAMLE is officially partnering for the first time with UNESCO and the United Nations Alliance of Civilizations. Our conference will be the flagship event of the 2015 International MILID Week (media and information literacy and intercultural dialogue). This annual event brings together leading MIL universities and organizations from all continents. Our shared goals include promoting media and information literacy (MIL) as a way to foster social inclusion and inter-cultural dialogue. NAMLE 2015 will be the site for stakeholders, international organizations, universities, associations, research groups and teachers from all around the world to heighten public awareness of the importance of media and information literacy at a global level. More information here: http://namle.net/conference/2015-conference/ & Call for proposals http://namleconference.org/cfp/
Recent Publications

YOUTH MEDIA VISIONS: Conversations Across Cultures
Youth Media Visions is intended to be a useful resource for people interested in exploring the intersection of youth media, education and creation. It presents seven experiences developed by educators and media creators, who within their organizations work with young people and media production.
Read the book here.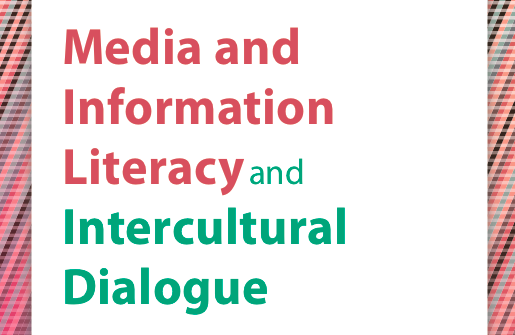 First MILID Yearbook is out
UNITWIN Cooperation Programme on Media and Information Literacy and Intercultural Dialogue (MILID) is based on an initiative from UNESCO and the UN Alliance of Civilizations. Together with International Clearinghouse on Children, Youth and Media at NORDICOM, University of Gothenburg, they have published the MILID Yearbook 2013.
Read the report here.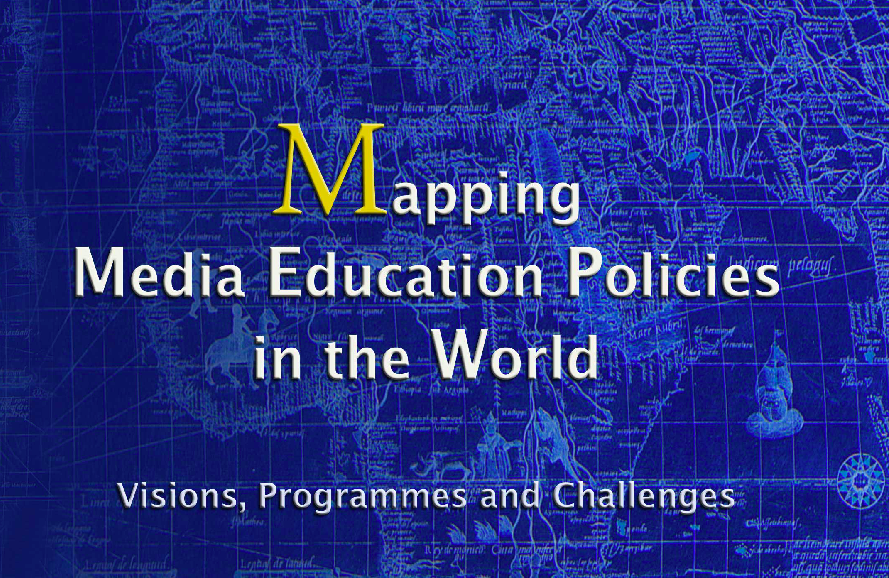 Mapping Media Education Policies in the World:
Visions, Programmes and Challenges.
Educators around the world have been championing media education and media literacy for well over two decades, but in most countries policy-makers shaping national education programmes have just recently become aware of the need for media literacy. With this publication the Alliance of Civilizations—in partnership with UNESCO, Grupo Comunicar, and all the contributors—would like to infuse dynamism to the process of normalization which aims to include media education and media literacy in educational curricula across the world.
Read the report here in English, Español or 日本語で.